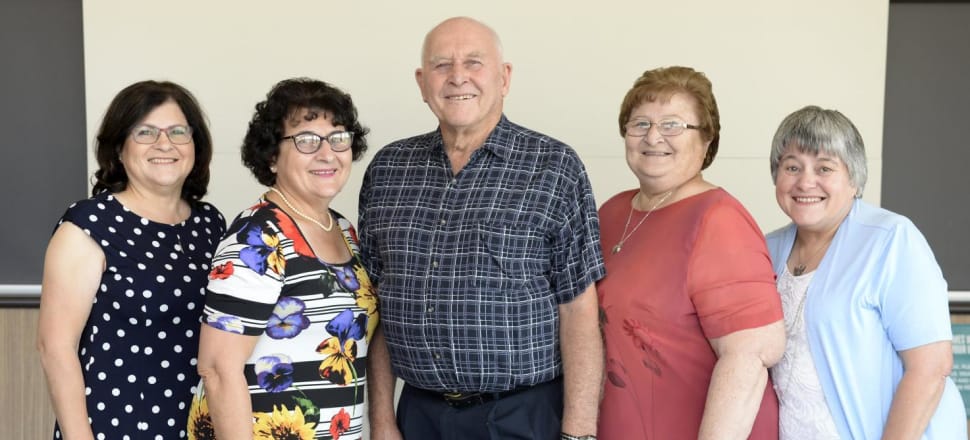 5370537724001
Eighty years ago, Demir and Fatime Rustem chose to migrate to Australia from Albania.
From two people, a legacy of more than 100 Rustems now call Australia home, giving their son and daughters, their children and grandchildren a better future.
Those children celebrated their legacy on Sunday with a family reunion at Shepparton Greyhound Racing Club.
Demir and Fatime's grandchildren decided to celebrate the 80th anniversary by putting together a book of stories from all the families alongside the story of their grandparents.
''My grandmother and grandfather came over from Albania,'' grandson Feim Mehmet said.
''There was a bit of unrest in Albania at the time so they escaped (through) the Greek border and boarded a ship to Australia.''
Mr Mehmet said his grandparents began their lives in Australia in Queensland before they moved to Shepparton to start a dairy farm.
''My grandparents moved to Shepparton in 1943, where they grew tomatoes before they made the move into dairying,'' granddaughter Liri Steel said.
The book consists of 24 chapters, including a story from each family and the opportunities they have received because of the move and risk their grandparents took.
To date, Demir and Fatime Rustem's descendants include 21 grandchildren and 41 great-grandchildren.
''Today we have over 80 people here, the only ones who aren't here are the ones that are overseas. We have a cousin in Dubai and one that lives in Seattle, but otherwise we're all here celebrating,'' Mrs Steel said.