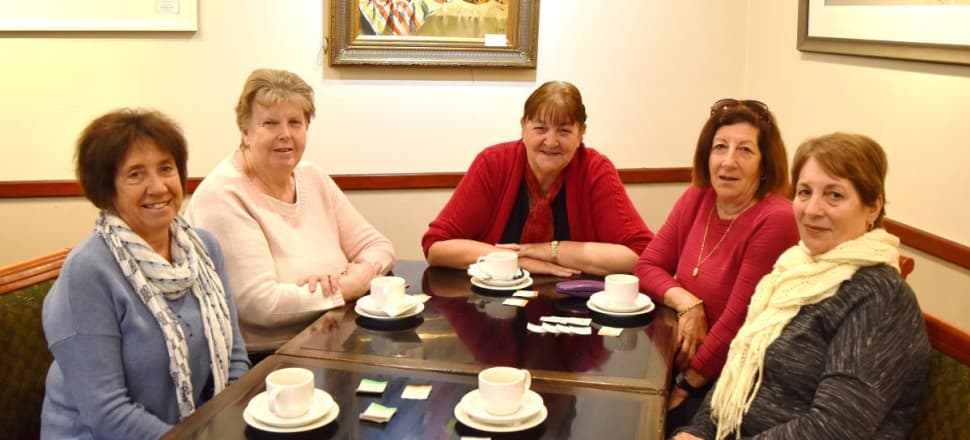 5370537724001
Deniliquin's support of the annual Biggest Morning Tea resulted in a healthy amount of money once again being donated to cancer research this year.
BMTs were held across town on Thursday last week, with two major events — a cake stall at the Cressy St kiosk and Denise Phillips' My Shop BMT in Napier St — raising $8529 in total.
Of that, about $2500 was raised through raffle ticket sales, which was on par with last year's effort, and all prizes were donated by local businesses and families.
Cancer Council's Deniliquin events coordinator Irene Davies said they were grateful for the community's generosity.
''The overall fundraising total was slightly less than previous years but we are very pleased with what we have received,'' Mrs Davies said.
''It's an amazing result with so much going on in our community and we are truly lucky to have so many people donate things to us; it's such a great cause.
''We are very grateful to our sponsor IGA and Josh's Bakehouse for donating half of our scones.
''Our money goes straight to the Cancer Council for research because every little bit counts.
''Without the support of many people these results would not be possible.''
Deniliquin Hospital added to the town's total, hosting a morning tea with paramedics, Local Health Advisory Committee members and staff from each hospital department, raising about $500.
Deniliquin CanAssist branch president Kellie Crossley was a guest speaker at the hospital BMT, explaining how the organisation helps cancer sufferers and their families.
Deniliquin's Lifeball members also held a morning tea at the Deniliquin RSL Club.
The $5 entry fee and $1 raffle tickets resulted in $1050 being raised.
The RSL served a delicious trading table of cakes, slices and scones which were thoroughly enjoyed by all.
●●●
Deniliquin Cancer Council raffle winners were as follows: 1st prize - Molly Chaplin (patchwork quilt made by Valmai Nilsson); 2nd - Peggy Allitt (crochet quilt made by Kay Clark); 3rd - Wendy Petersen (gift set donated by June Mitchell); 4th - Maureen Quor (cosmetics, purse and soaps from Pat Cockayne).